About Us
In 1999 Thanassis and Marina Martinos of Athens, Greece, presented a gift of $20 million to the Harvard-Massachusetts Institute of Technology (MIT) Division of Health Sciences & Technology (HST) to honor the memory of their daughter Athinoula. The purpose of the gift was the establishment of a biomedical imaging center dedicated to fostering research that would span disciplines from the basic biosciences to clinical investigation to the development and medical application of new technologies. HST invited the Massachusetts General Hospital (MGH) to participate in founding the Athinoula A. Martinos Center for Biomedical Imaging, and a partnership was formed. This partnership united the clinical and imaging expertise and extensive imaging facilities of the existing MGH Nuclear Magnetic Resonance (NMR) Center with HST's strengths in engineering and basic neuroscience and the resources represented by the Martinos family gift. Hence, the Martinos Center was launched in 2000 under the Directorship of Bruce R. Rosen, MD, PhD, with a faculty of approximately forty investigators and over $23 million in existing biomedical imaging equipment. The Center is located on the MGH research campus in the Charlestown Navy Yard with a satellite facility on the MIT campus.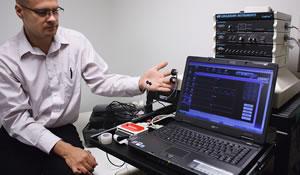 The Martinos Center's dual mission includes translational research with and development of a range of imaging technologies.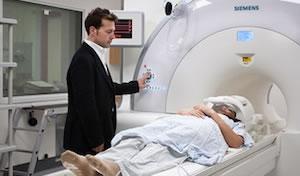 The imaging facilities of the Athinoula A. Martinos Center for Biomedical Imaging at the Massachusetts General Hospital are located on the Hospital's Research Campus in the Charlestown Navy Yard.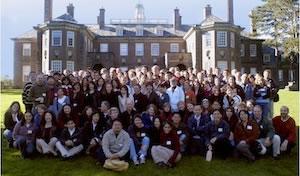 The Martinos Center is home to approximately 120 faculty members and more than 100 postdoctoral research fellows and graduate students.