Change the Truecrypt password on your encrypted laptop.
Click on each bar to expand.
Click on "System drive" to highlight it.
Pull down the "System" menu and choose "Change Password..."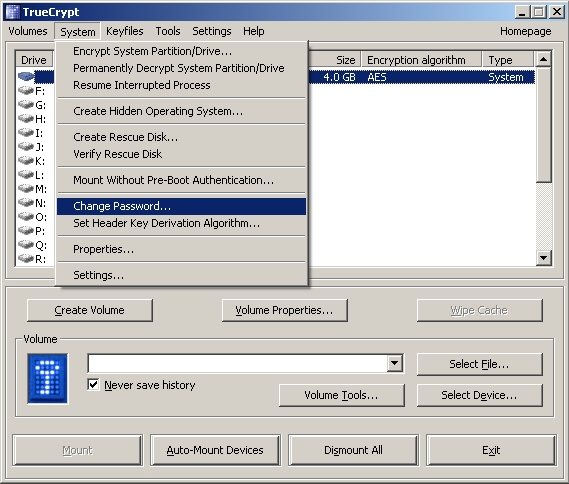 Unless you know what you're doing, ignore the keyfiles.
Here are some suggestions for picking a good password.
Enter your current password; enter the new password twice, and press "OK".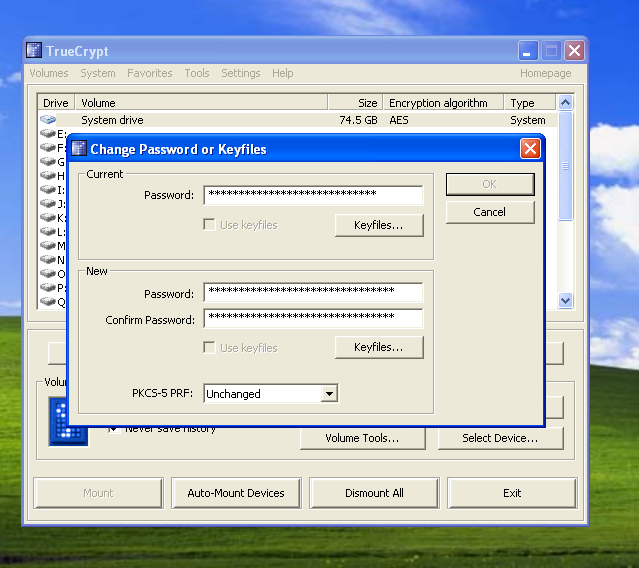 Move your mouse randomly for as long as you like.
When done, click 'Continue'.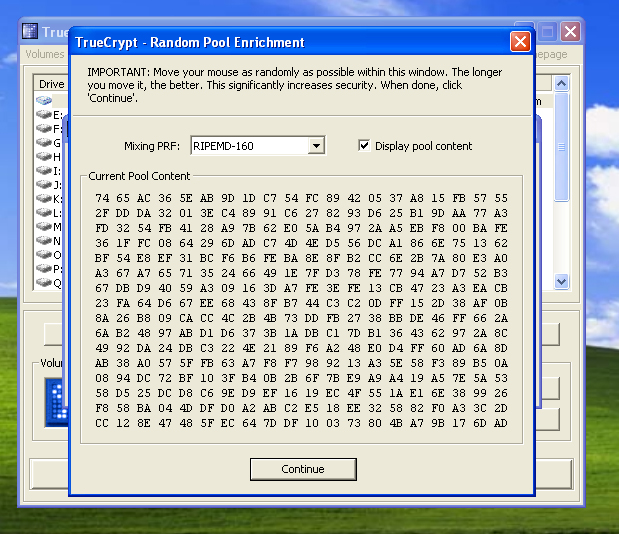 You will need this Rescue Disk to decrypt the hard drive in the event that Windows fails to boot.